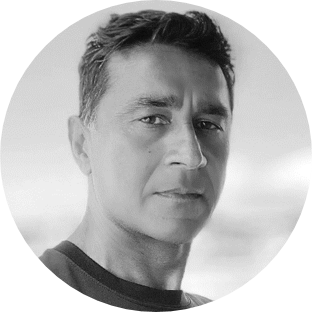 Neil Desai, PhD
Founder, CEO and President
Dr. Desai is the founder of Aadi and has served as Aadi's President, Chief Executive Officer, and Chairman of Aadi's board of directors since Aadi's founding in October 2011. He is an inventor of the nab® technology, Abraxane®, and FyarroTM. From October 2010 to October 2016, Dr. Desai served as Vice President, Strategic Platforms at Celgene Corporation (now Bristol Myers Squibb), a global biopharmaceutical company. Prior to Celgene, Dr. Desai served as Senior Vice President, Global Research and Development at Abraxis BioScience, Inc., a biotechnology company, from November 2008 until Abraxis BioScience was acquired by Celgene Corporation in October 2010, and as Vice President, Research & Development at Abraxis BioScience from March 1999 to October 2008. Dr. Desai has also previously served in positions of increasing seniority at American BioScience, Inc. and its predecessor companies. He has over 25 years of experience in novel therapeutic delivery systems with numerous issued patents, peer-reviewed publications and book chapters, and presentations at scientific meetings. He participated in FDA and EU Nanotechnology initiatives and was a member of the Steering Committee for the National Cancer Institute (NCI) Alliance for Nanotechnology in Cancer.
Dr. Desai holds a M.S and Ph.D. in Chemical Engineering from the University of Texas at Austin, and a B.S. in Chemical Engineering from the University Institute of Chemical Technology in Mumbai, India.
Brendan Delaney, MBA
COO
Brendan Delaney brings more than 25 years of global product strategy and oncology launch experience to his role leading commercial organizations. He most recently served as the Chief Commercial Officer of Constellation Pharma which was recently acquired by MorphoSys for $1.4B. Prior to joining Constellation, Mr. Delaney was the Chief Commercial Officer at Immunomedics, where he led the buildout of the marketing, sales, market access, and commercial operations teams. He was instrumental in successfully launching Trodelvy, the first TROP-2 directed antibody-drug conjugate for the treatment of triple-negative breast cancer. Immunomedics was acquired by Gilead Sciences for $21B in September 2020.  Previously, he served as Vice President of U.S. Hematology-Oncology at Celgene Corporation. Prior to joining Celgene, he held various commercial roles at both Novartis Oncology and Genentech, where he led several successful product launches for blockbuster brands.
He earned an MBA from the Stern School of Business at NYU and a B.A. in biology from Rutgers University.
Scott Giacobello, CPA
CFO
Mr. Giacobello joined GW Pharmaceuticals in 2017 and played a key role in the buildout of the U.S. operations and commercial readiness for the company. While CFO, Mr. Giacobello was instrumental in devising the financing strategy to support the development, approval, and highly successful launch of GW's lead product, EPIDIOLEX®, which had sales of over $296 million in its first full year of commercialization. Mr. Giacobello also raised over $620 million via follow-on offerings prior to the company's acquisition by Jazz Pharmaceuticals. Before GW Pharmaceuticals, Mr. Giacobello was CFO of Chase Pharmaceuticals Corporation, which was sold to Allergan plc, now a wholly owned subsidiary of AbbVie Inc. Prior to Chase, Mr. Giacobello held senior level finance positions at Allergan, most recently serving as Vice President of Finance, Global Research and Development.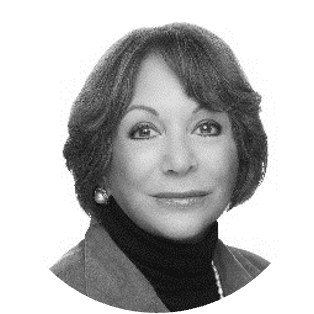 Loretta Itri, MD
CMO
Loretta joined Aadi in October 2021 as the Chief Medical Officer. She was most recently the Chief Medical Officer at Immunomedics, and before that, Executive Vice President of Global Health Sciences & Regulatory Affairs at The Medicines Company. Previously, she was president of Pharmaceutical Development and CMO at Genta, Inc., Prior to that, Dr. Itri served as Senior Vice President of Medical and Regulatory Affairs at Johnson & Johnson's Pharmaceutical Research Institute. In addition, she served as Senior Vice President of Clinical Affairs and CMO for Ortho Biotech Inc. Dr. Itri began her career at Hoffmann-La Roche, as Assistant Vice President of Clinical Development in immunology and oncology. Dr. Itri received her M.D. from New York Medical College, completed her medical residency at SUNY-Stony Brook, and her fellowship in medical oncology at Memorial Sloan-Kettering Cancer Center where she was an adjunct attending physician for more than 15 years. Dr. Itri has served as a member of the National Cancer Institute Board of Scientific Counselors and has published extensively on the development of therapeutic agents.
Mitchall Clark, Bpharm, MRPharmS
SVP, Regulatory Affairs and Quality Assurance
Mitchall was formerly Chief Regulatory/Quality, Atara Biotherapeutics; SVP Regulatory Affairs, Nantworks; and SVP Regulatory affairs at Abraxis Bioscience where he was responsible for global approvals for Abraxane® and regulatory for early stage to post-marketing of nab products. He has 30+ yrs in international regulatory affairs with Schering AG, FH Faulding/Purepac & APP/Abraxis, Clinical and Manufacturing QA, drug safety, and clinical operations.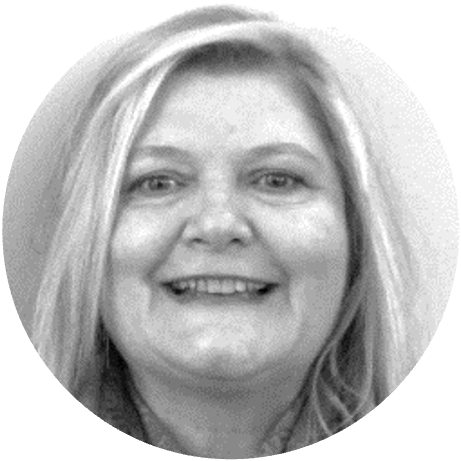 Lynn Samuel
VP, Manufacturing and Supply Chain
Lynn was previously SVP Global Supply Chain, NantBioscience, as well as formerly SVP Global Quality Assurance at ImmunityBio and VP Manufacturing Operations at NantPharma. Prior to that, Lynn was Senior Director, Nanotechnology Program at Abraxis where she led Abraxane® manufacturing and development. During her time at Abraxis, Lynn led the global expansion of manufacturing and supply chain to launch in more than 37 countries. She has 40+ years in pharmaceutical operations.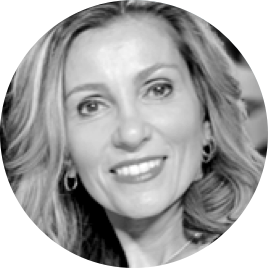 Berta Grigorian, BS
VP, Clinical Operations
Berta was the former Clinical Operations Manager at Amgen and comes with 20 years industry experience spanning all phases of drug development with a focus on oncology and cardiovascular products. She has led cross functional teams to plan and execute a successful US BLA filing for an Amgen cardiovascular product; global activities for various oncology studies to ensure quality, consistency, and integration of all study data; and was responsible for global study management goals (enrollment, data flow, drug supply) for several clinical products.
Nancy Jorgesen, MS, MBA
VP, Project Leadership
Nancy was most recently VP of Project Leadership at Atara Biotherapeutics and VP of Project Management & Corporate Operations at Kythera Biopharmaceutics. She began her career at Amgen where she became Director of Global Project Management. Nancy has more than 25 years of cross-functional product leadership across all stages of drug development including early research through commercialization/lifecycle management.
Andrew Kwon, PhD
VP, BD & Corporate Strategy
Andrew brings 13 years of biotech industry experience focused on Business Development and Commercial Strategy in oncology and has spent 11 years as a strategy consultant working with top biopharma companies. He was originally trained as cancer biologist and has held positions as a Research Scientist at Memorial Sloan Kettering Cancer Center and Associate at Radius Ventures. Andrew received a B.S. in Biology from Brown University, Ph.D. in Molecular and Medical Pharmacology from University of California Los Angeles, and M.B.A. from Columbia Business School.
Jill Gardi
VP, Commercial
Jill Gardi has more than 20 years of global pharmaceutical and biotechnology experience. Prior to joining Aadi, she served as Executive Director, US Hematology Marketing at Bristol Myers Squibb where she spent the past 10 years in many diverse roles of increasing responsibility in Sales, US Marketing, and Global Marketing. Jill brings extensive leadership and a deep expertise in launching hematology and oncology brands.